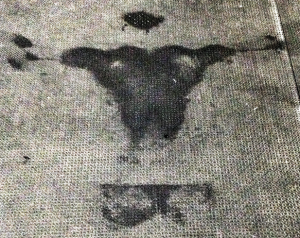 As any fitness enthusiast will tell you – sport is just as much about your state of mind as it is about your physical fitness. It's important to have a positive and determined outlook when it comes to CrossFit, so that you can reach your goals and not lose motivation along the way. Here are some strategies to keep in mind to make your workouts more effective for you, regardless of your shape, size and goals. When you learn how to push your body to its maximum potential, that's when you'll see the greatest results.
The mind leads the body
If you're a regular gym goer, it can be hard to push yourself beyond your perceived limits. For example, when running on a treadmill, it's easy to quickly misinterpret your boredom as tiredness and stop as a result. The problem with pushing yourself only so far is that you will stop seeing results in your body. When your mind and body become accustomed to a particular workload, they will stop making considerable progress. CrossFit is a fantastic way of realising that your body can actually do far more! You'll be amazed at what you are actually capable of.
Don't fear failure
When weightlifting, there will come a time when lifting a challenging load will prove a struggle and you may even fail completely (to begin with!) This may push you out of your comfort zone but that's a good thing! It's vital to step outside of what you're comfortable with – so instead of lifting weights you know you can handle all the time, try that bigger dumbbell next time you take part in one of our CrossFit classes and strive to get better every time you walk into the gym. Failing is a way of overcoming fear and doubt – once the fear of heavier weights is eliminated, you can carry on with your pursuit in smashing personal records. Nobody will judge you for failing here at our gym in Essex – in fact we will encourage  you and cheer you on every step of the way to reaching your goals.
Switch your weakness to strength
In your regular gym Essex, it is likely most people spend their time working on their favourite muscle groups or doing their preferred exercises. However by only working on specific parts of your body, eventually your body composition will stop changing and come to a halt. By exclusively training just a few body parts, you can make your physique unbalanced and more prone to injury, while your fitness will not be at its best. To be healthy, it's important to be well-rounded – this is what CrossFit is all about. Everyone has a weakness, but to be successful in the gym, it's essential to overcome these. When working on new movements, you exert muscles in new ways, which stimulates growth. By constantly challenging yourself you can see amazing results!
So why not come and try CrossFit and see for yourself why we're Witham's premier strength and conditioning gym? Book yourself onto one of our free taster classes here at CrossFit Blackwater and challenge yourself to becoming the very best, most awesome version of yourself!