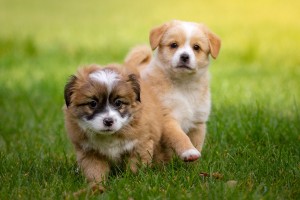 I admit it – this post will probably not apply to all our Blackwater members.  However, it is very important for 50% of us so if you're a boy you'll just have to scroll on down to the WOD!
1)  Why do I need a sports bra?
For comfort.  CrossFit often involves high impact movements – running, box jumping, skipping…  None of these are going to feel comfortable with your girls jiggling around like crazy – constant movement and trauma can cause pain in the breast itself and can also end up giving you back and neck pain too.
For long term aesthetics.  The muscle tissue under the breasts does very little to support the breast itself which comprises mainly fatty tissue supported by thin bands running through the breast called Cooper's ligaments.  Repetitive jiggling and joggling can stretch these ligaments permanently resulting in droopy puppies.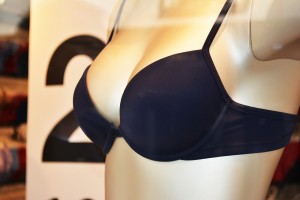 To save your blushes. That plunge or balconette that is so good day to day may not quite cut the mustard in the gym.  Does it do its job when you are upside down?  Having a nipple pop out will not only put you  off your training but will distract your coach from coaching you whilst he/she does everything possible to avoid looking at the offending bit of anatomy!
2)  How do I find the perfect sports bra?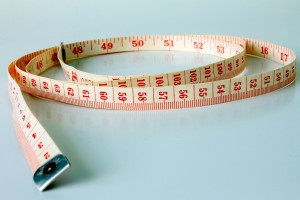 Get measured.  If you can possibly get to a store and be properly fitted for a bra, do it!  Lots of women are walking around wearing the wrong bra size – generally too big in the band and too small in the cup.  The very first time I got measured I changed size from a 36C to a 30F – that's a pretty big difference!
Bravissimo is my all time favourite place to be fitted.  They cater for ladies D cup and upwards.  They don't use tape measures but fit you by eye and by testing different bras.  You may find that you wear different sizes in different makes. The only downside is we don't have a branch locally – if you are in Covent Garden, Oxford Circus or Cambridge they are well worth a visit.
On the high street Debenhams and John Lewis are generally pretty good.  In my experience it's better to give Marks a miss – especially if you wear a small back size.  I've been sized totally wrong a couple of times there and found that they don't carry much stock for small back sizes with larger cup sizes.
Think about what you will be doing in it.  If your training is going to involve running and jumping you will need something supportive!  If you are anything more than totally flat chested you will need a back and cup sized sports bra. I look in envy at the stylish crop tops on show at CrossFit events but these will not do the job if you have anything more than a small handful up top!
Get online.  Once you've been fitted you'll generally find a better choice and more competitive prices online.
Boobydoo.com carry an extensive range and are fast and efficient in my experience.
Bravissimo are also great for larger cup sizes.  They aren't the cheapest but you can often pick up last season's colours in the sale section.
Wiggle carry a smaller range but you can often pick up good deals there.
Find the bra you like and then shop around to pick it up at the best price!
If you need one NOW – Debenhams in Chelmsford is probably your best bet.  They carry a reasonable range and they can fit you,  so you'll find something there with the right support in the correct size – even if it isn't in flouro pink with leopardskin trim!
3)  My favourites!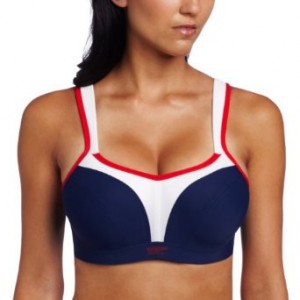 Panache Underwired Sports Bra  I love this one because it's one of the only sports bras I've found that delivers on support but actually gives you a bit of shape rather than squashing your chest into a big long sweaty sausage.  This is my go to benching and push-up bra – I reckon I get at least an extra inch in height with this one on!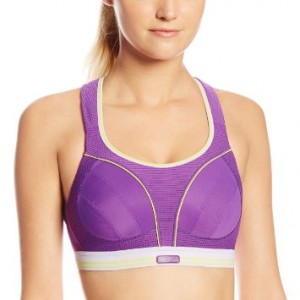 Shock Absorber Ultimate Run Bra  This is great if you want everything strapped up as tight as possible.  It's a little difficult to get into with a fiddly clip high up on the back but your girls won't be going anywhere in this one.  This is definitely one to try on in store first – the bands come up very small so you may need to size up if you want to be able to breathe.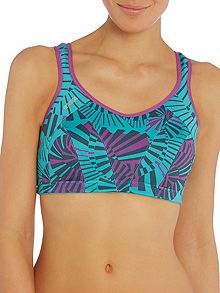 Shock Absorber Active Multi Sports  This is another of my all time favourites.  Great support and it comes in some really nice colours and patterns.  If you are brave enough it's good enough to wear as a crop top on it's own.
This isn't an extensive list – these are just my personal favourites.  Other brands you could check out are Enell, Berlei, Freya and Sportjock.
Clean Complex
Clean grip deadlift+ 2 high hang cleans + hang clean
Jerk from racks 3×3
Conditioning
10min AMRAP:
5 hspu/10pushups
10 kettlebell swings 32/24kg
15 abmat situps
50 double unders/100singles