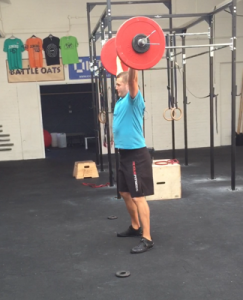 Food prep ideas
Al was asking me on Sunday for some more food ideas so with that in mind here is the notorious chilli recipe.
Last year my freezer broke and I ended up with several kilos of rapidly defrosting meat so I set to work and cooked up an enormous batch of chilli which I brought into the box and distributed to any CrossFit Blackwater members who could give it tummy space!
I make a batch of this chilli nearly every week either on the hob or in my slow cooker.  It gives you eight portions of delicious protein to feed yourself, the family and hungry business partners! If you don't have quite so many mouths to feed freeze some portions as emergency ready meals for those weeks when everything goes crazy and planning and prepping food just doesn't happen.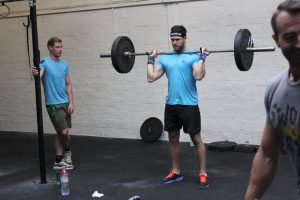 Hot?
Apparently this chilli is on the spicy side – I make it with the full two tablespoons of chilli powder and my girls are happy to eat it (although Alys does like a spoonful of sour cream to tame it a little).  If you have a delicate constitution like HB you may like to cut the chilli down to a single tablespoon!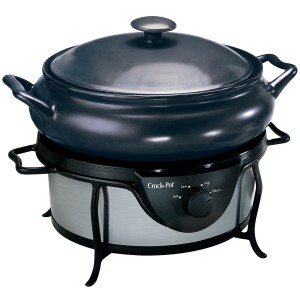 Batch cooking is the way forward
The slow cooker is well used in my house – it's so easy to use and minimal pots and pans to wash up afterwards.  I literally chuck all the ingredients in last thing at night and then wake up to a big pot of deliciousness!
1-2 medium onions, chopped
4 cloves of garlic, crushed (optional)
1kg turkey thigh mince
1 tspn oregano
1 tspn allspice
1 tspn salt
2 tbspn cumin powder
1-2 tbspn chilli powder (the uncut stuff – not the chilli mix)
1.5 tbspn cocoa powder
1 tin tomato puree
1 tin chopped tomatoes
1 stock cube (I love the Knorr stock pots)
Pop everything in the slow cooker and cook on low for 8-10 hours.
If you want to cook this on the hob, sauté the onions in a bit of oil first for 5-10min. Next add the turkey and garlic and brown then chuck in all the spices and mix well. Add your tin of tomato paste and cook it off for a couple of minutes then finish off with the tomatoes, stock cube and a tinful of boiled water.  Simmer with the lid off for 2 hours and you are ready to go!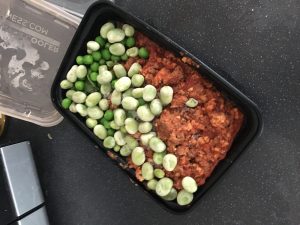 Make it go further
You can add pretty much anything you fancy to bulk this up a bit.  I like borlotti beans but I've also used kidney beans, chickpeas, cannellini beans – whatever is hanging about it the cupboard.  Green peppers are a good addition. If I'm trying to up the veg quotient or there are some lonely, tired vegetables hanging around in the salad drawer I've popped in grated carrot and courgette.