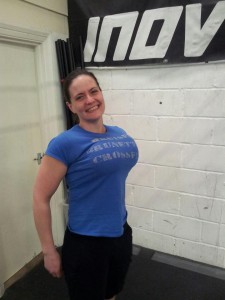 It's only 17 days until the first workout of the 2016 CrossFit Open is released!
Since the scaled division was introduced last year, the open has been more accessible than ever.  Taking part in the open year on year is a great way to benchmark your progress.  I did my first open in 2013 and had to get a snatch PB to do the first workout, struggled to score a few toes to bar and had a hideous battle to achieve a single chest to bar pull-up.  But it was brilliant – I achieved things that I didn't think were possible and was forced to push my limits.
Scott will be programming the open workouts for the classes so register now at http://games.crossfit.com You'll get to see your scores on the worldwide leaderboard, set yourself some benchmarks for future years and, most importantly, be part of the CrossFit Blackwater team!
Snatch
build to a heavy triple, then 3×3@90%
Snatch High Pulls 5×4
Open workout 15.1
9min AMRAP:
Rx
15 toes to bar
10 deadlifts 52/34kg
5 snatch 52/34kg
Scaled
15 hanging knee raises
10 deadlifts 38/25kg
5 snatch 38/25kg