CrossFit classes offer a whole range of health and fitness benefits which come with time, training and dedication. However, there are many other reasons for joining our Witham gym in particular. Here are just some of the reasons why you'll feel great about yourself here at our CrossFit gym in Essex.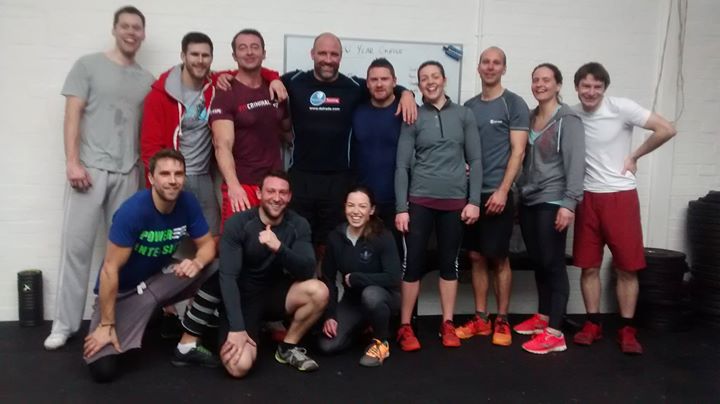 A sense of community
When you go to your local, regular gym for a workout, you'll most likely go through the motions, moving from machine to machine. At CrossFit, there's much more of a community feel. This means no buttons and dials and no isolation! Instead, exercises in our Witham gym are done in group workouts under the supervision of your coach or personal trainer. This encourages everyone to really push through boundaries and make the progress they've always wanted to whilst making some great friends along the way!
There's never a dull day!
Going to your regular gym in Essex and doing the same routine each time may seem okay for a while, but it can soon get repetitive and tedious, which can quickly lead to a lack of motivation. One thing we can guarantee is that CrossFit is never boring! You do a totally different WOD each time, and there aren't the endless rows of machines to routinely hop on and off. Each workout is engaged and requires focus and attention. This means you're always going to be giving it your all.
A confidence booster
CrossFit can be a very empowering experience for anyone looking to get into shape. While you're physically altering your body through building muscle and increasing overall fitness, you'll also feel stronger, healthier and capable of anything – both mentally and physically. This can translate to daily challenges in your everyday life, meaning "I'm not sure" can soon transform into "I can do this!"
It's affordable
There is no need to worry about costs here at CrossFit Blackwater. Unlike most gyms, there are no obligations or contracts. We operate a month to month gym membership which means that if you want to take a break or start going more or less frequently, all you need to do is let us know. What's more, our workouts don't rely on expensive equipment, so you can do your WODs in your own home too.
Becoming a better version of you!
Last, but by no means least, you will feel great about yourself. While you build strength and fitness, which can help in every aspect of your life, psychologically you will also be constantly learning and improving. There may be struggles and hurdles along the way, but you will certainly gain perseverance and self-assurance, meaning you can be the best version of yourself in your everyday life.
If all of these things appeal to you, then why not try CrossFit and experience it for yourself? We love welcoming new members to our CrossFit gym in Essex, so don't hesitate to sign on to one of our free taster classes and gain all of these benefits and more. You won't regret it!