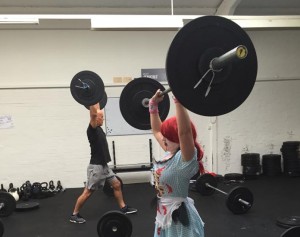 If any of you have birthdays coming up don't forget to let me know so I can design you a special birthday workout with all your favourite exercises… or maybe some of your biggest goats.
Simon was 48 on Monday so we will be hitting a conditioning workout to celebrate with him today. A burpee buy in for every year he has been on the planet then a tough 3 rounds. Happy birthday old boy.
Strength
Deadlifts – 5-5-5-5-5 linear progression.
Skill
Handstand practice.
Conditioning (Happy 48th birthday Simon)
Buy in: 48 Burpees
3 rounds:
23 Push ups
11 Pull ups
15 KB Swings