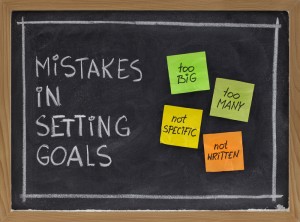 Really pleased to see the 'Goals' whiteboard almost full up. I have found whenever you set yourself a target your training immediately springs into life, you get that little bit of extra energy and motivation and suddenly that goal becomes very achievable. Also putting it up there in writing on the board means it's real, you cannot just give up as there's everyone else keeping you accountable with your goal along with there own.
It's also very important to make your goal reachable. Someone who is yet to do 1 pull up shouldn't make there goal 10 unbroken butterfly pull ups or jump from a 60-100k squat. Achievable goals work like a staircase, small steps regularly get you where you want to be.
Our next foundations course begins on September 29th, anyone who signs up a friend or family member wins an hours PT with me to work on anything they like, could be a big jump to achieving that goal on the board.
Strength
Deadlifts – 5-5-5-5-5 Linear progression
2-3 sets to warm up then 5×5 at the same weight across.
Condtioning
6 rounds for time:
5 Muscle ups
5 Clean & Jerks 60k/40k
Scaled
6 rounds for time:
10 Pull ups
10 Push ups
10 Clean & Jerk 40/25k
Finisher
Overhead Bar hold