Review of 15.2
15.2 bought quite a different mood to the box this week.  The combination of two potentially tricky movements, the pressure of meeting the 3 minute cut offs and chasing last year's scores led to some nervousness and anxiety.
A few were chasing phenomenal scores laid down in 14.2 with others of us striving for full depth overhead squats, first pull-ups or chest to bars.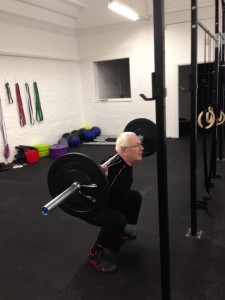 First up this week is Jeff for his contribution to the spirit of the open.  Jeff started CrossFitting in January and was on Blackwater's very first Foundation course.  Jeff has made amazing progress and is a great presence in classes with his positive attitude.  Although he hasn't entered into the open (this year!) he has been 100% behind all of our members who are competing.  Jeff has spent two long sessions at the box with his camera capturing action shots of the athletes hitting the open workouts.  Thank you Jeff!
PR's for this week: Frances and Giles for successfully achieving 29kg overhead squats after loads of mobilising and shouting and Lindsey with her first pull-up.  None of these PR's were flukes – all 3 have been working hard at these moves with mobility exercises and eccentric strength training.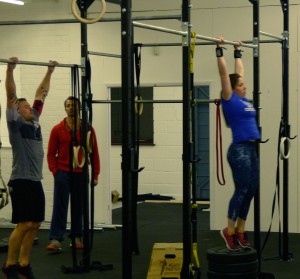 Huge respect to all of the other athletes who were technically strong and had endure the pain cave of multiple rounds.  There were a lot of sore legs around the box at the beginning of the week!
News of the CrossFit Blackwater Sunday grandad throwdown seems to be spreading as we were delighted to welcome Andy Collings to join fellow old boys Scott and Simon this week.  So, for anyone who has a penchant for 45+ sweaty men with six packs – Witham on Sunday lunchtime is THE place to be.
Top lady this week, Sam, and Scott takes the win for the boys… with Gaz in close second only 8 reps behind.  Great work guys – let's kill 15.3!
Open WOD 15:3
Same format as last week. Come along and join in the great atmosphere as we hit 15.3.
Dave Castro has been upsetting people with his pistol/double under teaser.  Let's wait and see what actually comes up before hitting the panic button…
If you have any questions during the day fire them at me on the CrossFit Blackwater FB page and I will help you out with tactics, decisions on weights or just advise when others will be there to cheer you on.
See you tonight.